What's going on, guys? It's the Dash-Man! Yes, yes, I know you guys missed me and I'm sorry to keep my public waiting. The thing with that is, I know I promised that my next review was going to be a request. NO! NO! NO! NO! You don't deserve the privilege! Why? Because you guys don't listen! If I don't get requests, how am I gonna review requests? I mean…come on, dudes! I even gave you guys my e-mail! So, we're gonna try this again and hopefully, we can get some requests going! Now, I am willing to give you all the benefit of the doubt. This country has been quite unstable for the past couple of days. I couldn't even leave my house and go to the store to pick up some damn milk without getting interrogated by every social-justice warrior, feminazi, liberal, conservative, vegan and snowflake in town! Today, I'm going to piss more people off! Today, I was something so stupid that it's fun! This country NEEDS an enema, bring it on!
Never thought I would say this, but…welcome back.
'xXx: Return of Xander Cage' is the 2017 action flick and long-awaited third installment in the 'xXx' franchise, directed by D.J. Caruso. As the title suggests, the film features Vin Diesel returning as Xander Cage from the original 2002 film; as he was replaced by rapper/actor Ice Cube in the 2005 sequel, 'xXx: State of the Union'. The film is currently at the #2 spot at the box office and met with mixed reviews. So, how extreme was the return of Xander Cage, really?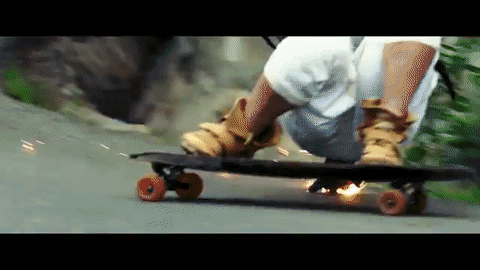 Let's be honest here, guys. It's kinda funny how this franchise originally conceived as competition for the James Bond franchise. Look, that's clearly not happening. But, let's look at the film itself. Personally, I think the CGI looks a little worse than the previous films and definitely looks more obvious. Reason being, the film was also released in 3D…which sucked. However, the majority of the action scenes were still entertaining and reminded me why I loved the original film so much when I was younger. Leave it to James Bond, Jason Bourne, or anything from Tom Clancy to tell a smart and coherent story. The 'xXx' franchise isn't about that. The thing that separates these movies from another Vin Diesel vehicle that I'm personally not a fan of, these kinds of movies are nothing but a showcase of guns, explosions, X-Games stunts and half-naked women. Essentially, James Bond if he was a Red Bull-swilling patriot. Everything that worked for the original film is also present here. As far as the return of Vin Diesel? The man hasn't missed a beat, as he's still cool, cocky, badass as Xander Cage. Hell, as much as I prefer the original movie, I think Vin Diesel's performance is slightly better as he seems more comfortable in the role. Unlike the original film, however, this sequel actually has a pretty cool supporting cast. If you're familiar with my review of 'Rogue One', then you probably have an idea about how I felt about Xiang(played by Donnie Yen). I think this may very well be the man's true time to shine in American cinema, especially coming off of two big movies. Donnie Yen's character does not hold back his martial arts awesomeness in this movie and surprisingly outshines Vin Diesel in his own movie. In fact, there are some moments in this movie where all the supporting actors outshine the main protagonist. I mean, seriously…the poor guy's name is in the title! I already mentioned Donnie Yen's performance, but the movie caught me off guard when I saw Tony Jaa in the movie. He's still got it, even if it wasn't a huge part. Deepika Padukone is no Asia Argento, but she was still awesome and I would love to see more of her. Ruby Rose as Adele Wolff is right next to Donnie Yen as the film's standouts. Nina Dobrev was both funny and annoyingly cute. Still can't believe that The Hound himself, Rory McCann was in this movie; by far, the funniest character in this movie. Oh, and yes, Sam Jackson is still a bad mother. But now, time to address the elephant in the room. *sigh* Ice Cube is in the movie too. Alright, hold on! Hold on! Now, look…I personally don't hate Ice Cube. In fact, I have a ton of respect for the man, I think he's a very talented and intelligent guy. I like his solo stuff, I like his work with N.W.A. and some of his movies are really good. At the same time…yes, he was partly responsible for killing the 'xXx' franchise before it even began. But, I actually didn't mind seeing him in the movie as it was just a bit part. Plus, it was a very effective bit part that caught me off guard. I wanted to be angry, but I ended up laughing. Who knows? Maybe we'll see more of him in the next movie and the writing WON'T be as bad as 'State of the Union'. I'll be watching you, Ice.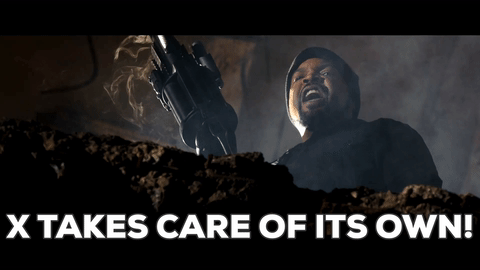 Now, another one of the few things that I did not like about this movie is the film's villain; Agent Jane Marke(played by Toni Collette). Sorry guys, but the obvious villain was way too obvious for me. At least the last two movies had established early on who the antagonists were. This movie actually tries to make us fall for some twist that we all saw coming. Collette is good in other movies, but this was a pretty boring villain…on the plus side, she does do a pretty good impersonation of Hillary Clinton. Admit it, you see it too. Anyway, time to wrap things up. These kind of movies are always gonna face scrutiny from most critics. Me? I prefer to speak my mind rather than agree with the general consensus. With that said, aside from some laughable CGI and 3D effects, as well as a pretty forgettable villain, I'm happy to say that Xander Cage is back and I'm kind of excited for the next one. It's not hard to make a better sequel than 'State of the Union', but it's almost as good as the original. As its own movie, however…it's got its flaws, but it also has a memorable supporting cast, good action and some hilarious moments. This is what some of you call "Popcorn Entertainment". Blow stuff up, jump off rooftops, show girls in bikinis…and try to look silly when you're doing it. Oh, and end those 'Fast & Furious' movies already.
Suuuuuuuuuuuure, it is. Anyway, I'll catch you guys later. Until then, Gotta Dash!
Rating: 7/10
Written by Shane Moose
Special thanks to the three big F's in my life(Friends, Family & Fans) for helping me get this far, pushing me to go even further and for putting up with me when I try going further than that. To hell with my limitations!
Videos & Photos:
xXx: Return of Xander Cage(owned by Paramount Pictures, One Race Films, Revolution Studios & Roth Kirschenbaum Films)
The Blues Brothers(owned by Universal Pictures)
The Hunger Games: Catching Fire(owned by Lionsgate & Color Force)
Furious 7(owned by Universal Studios, Original Film, One Race Films, Media Rights Capital & China Film)