Hey guys, how's it going? Now before I start this review, I would just like to say something to you all. Don't worry, 'Scrooged' doesn't have any nudity or violence, nothing like that. In fact, this has nothing to do with today's movie. I wanted to take this time to apologize for my absence. After Halloween, I wasn't feeling myself and the holidays coming up wasn't exactly helping things. I'm not gonna go into details but let's just say that I was feeling a little emotional and mental drain, so I just wanted to take a little break. I did want to, at least write one review for November. That review was going to be of 'Team America: World Police', which would've been perfect for this past presidential election. Unfortunately, there were technical difficulties and my review got deleted. That's why I've been missing in action for a while now. It's a shame too because I wanted to give some of these newer movies proper reviews. But, I promise that I will go into great details on the films I've missed one I start my Top Ten Best & Worst Movies of 2016. With that said, I'm back with a vengeance and hope you guys enjoy today's review…because it's only the beginning. Enjoy, and have a Happy Holidays!
Happy friggin' Holidays, everybody! It's Dash Jordan ready to spread some Christmas joy to everyone. I know you guys missed me, and I miss writing for you guys. So, I've spent the last six days trying to find the perfect film to start my little Holiday cheer. Yes, I asked the question…who ya gonna call? No No No, not that! 
…sorry, Bill. I had to.
'Scrooged' is a 1988 Christmas comedy directed by Richard Donner. As the title suggests, the film is a modern retelling of 'A Christmas Carol' as Bill Murray plays a cold-hearted TV executive trying to make a live production of the classic Charles Dicken's tale, until he is visited by his long-dead boss, an old flame, and three ghosts. The film opened to mixed and positive reviews, as well as made a little over $60 Million in the box office. In honor of the Christmas season, it's time for this movie to visit another Ghost of Christmas Future.
You're on thin ice, Bill. Speaking of which, I might as well come right out and say it. The driving force of this movie is obviously Bill Murray as Frank Cross; the film's version of Ebenezer Scrooge. I've mentioned before how much of a big fan I am of his brand of witty and sarcastic humor, but this is arguably one of his best roles. Pardon my French, but Bill Murray is America's favorite asshole for a reason because you just love to hate him in this movie.
Of course, Bill Murray wasn't the only good actor in this movie, as 'Scrooged' featured a pretty good cast of recognizable actors; including Alfre Woodard, Karen Allen and the late, great Robert Mitchum, just to name a few. Aside from Murray, the actors who really stole the show would be David Johansen and Carol Kane as the Ghosts of Christmas Past & Present, respectively. The Ghost of Christmas Future was there too but went uncredited. The other two ghosts, however, are not just clearly shown but have by far the most personality. First, Christmas Past.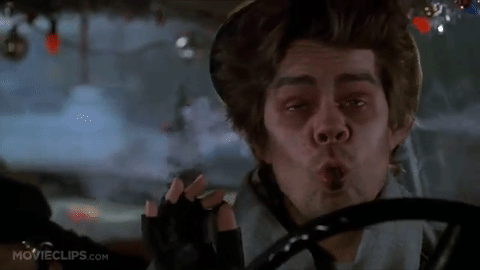 Johansen plays it as a snarky, chain-smoking, loudmouth taxi-driver who shows Cross his childhood and young adulthood. He was pretty funny. But then there's the Ghost of Christmas Present(played by Carol Kane). That's what I just said. Anyway, probably the best part of this movie is the banter between Bill Murray and Carol Kane; who plays the Ghost of Christmas Present as a cutesy yet violent pixie. Basically, Cinderella's fairy godmother if she was bipolar. It's downright hilarious and I appreciate the unnecessary yet silly physical comedy.
Of course, if anyone remembers my Top Twelve "Traditional" Christmas Movies, I already mentioned my personal favorite version of the Charles Dickens tale. But, I'm not going to ignore the other good ones. This actually brings me to the film's content. After watching 'Scrooged', I can understand what some people are getting at when they talk about how mean-spirited the film is. Yes, there's a lot of creepy moments and adult jokes that I probably wouldn't want little kids to get. Then again, isn't Charles Dickens' story kind of mean-spirited to begin with? The way I see it if you going to try and make a contemporary adaptation of 'A Christmas Story', I suppose it makes sense to make the scarier moments a little scarier. But it is the adult humor that both gives the film its own identity while also breaks the film for some people. While I may appreciate and understand jokes about Richard Pryor being on fire, messed-up childhoods, disgruntled employees going postal, and the Six Million Dollar Man saving Santa Claus from armed terrorists, this kind of humor may fly over younger viewers' heads. It certainly did with me when I was growing up. As I've gotten older, each viewing just got funnier to me. Much like 1995's 'Casper', there's a lot of good going for it, but there are some things that shouldn't be seen by little kids.
Parents, I know how most of you think. I'm telling you right now, be careful when you show this movie to your kids this Christmas. There are frightening moments that while may succeed in honoring the Charles Dicken's, might be too shocking for kids. Not to mention plenty of adult humor that may not be too inappropriate. However, I will recommend the hell out of this movie to young adults looking for a new Christmas Classic and older adults who may not have seen this movie in a long time. Bill Murray at his funniest, an excellent supporting cast, pretty good practical effects, and a very underrated score from the living legend himself, Danny Elfman. Not to mention the fact while it is a contemporary retelling of 'A Christmas Carol', it still has all of the heart and Christmas cheer you'd come to expect.
It may not be the best adaptation of 'A Christmas Carol', but I would fight anyone who tries to tell me that 'Scrooged' isn't one of the best. Because it is. So, put a little love in your heart and check this one out. Trust me, guys…Yule Love It!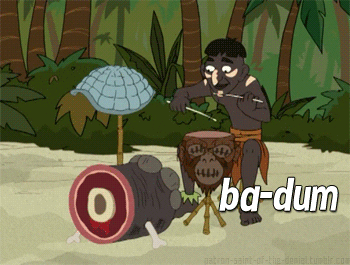 Well, I mentioned before, this is only the beginning. Hope you guys will stick around, Until then, Gotta Dash!
Rating: 8/10
Written by Shane Moose
Special thanks to the three big F's in my life(Friends, Family & Fans) for helping me get this far, pushing me to go even further and for putting up with me when I try going further than that. To hell with my limitations!
Videos & Photos:
Scrooged(owned by Paramount Pictures & Mirage Productions)
The Tomorrow People(owned by Berlanti/Plec, FremantleMedia North America, CBS Television Studios, Warner Bros. Television & Warner Bros. Television Distribution)
Drawn Together(owned by Comedy Central, Double Hemm & Rough Draft Studios)