Hey, everyone! this is Dash Jordan. Before I begin this review, I want to give a quick disclaimer. If any of you are unfamiliar with the works of Rob Zombie, I just to give you fair warning that some of the images and clips being featured in this review are NSFW(Not Safe For Work); this article is going to contain strong language, gruesome violence, gratuitous nudity, and some disturbing imagery. To any of my younger readers or those who may be easily offended, please stop reading this article. To everyone else, hope you enjoy. Thank you!
   Hey guys, Dash Jordan here. It's time…it is about that time. There is this one particular rock star-turned-director that has been off my radar for a pretty long time now. As a fan, I'm surprised I haven't thoroughly talked about yet. Seriously, kids…it's about time you've met the Creeper. So, let's dig in deeper and talk about Mr. Robert Bartleh Cummings. Or, as he's better known as…Rob Zombie! Widely known for his music(both White Zombie and his even more successful solo work), Rob Zombie is regarded as one of the most talented, artistic and charismatic artists in Heavy Metal. But, this just wasn't enough for Mr. Zombie. In the early 2000s, Rob Zombie decided to take a stab at filmmaking and became one of the most polarizing directors in horror. In other words, you either love him or you hate him. However, no one can deny that he has a signature style that can not be ignored nor duplicated. Today, I'm going to give you guys an early look at his latest bloody offering. So, Rob…what have you got for us now?
Well…I can say that you didn't disappoint.
   '31' is a Horror exploitation film directed by Rob Zombie. Interestingly enough, the film is actually the first of Rob Zombie's filmography to have been crowdfunded; making this an independent film. '31' follows a group of five friends who are abducted and forced to play a sick game of cat-and-mouse with a handful of killers in clown costumes for 12 hours. The film will be released tomorrow for Video On Demand, and will have a limited US release in theaters on October 21st of this year. However, there was also an early screening on September 1st and I was lucky enough to catch the film in theaters. As expected with most of Rob Zombie's films, '31' has been receiving a lot of mixed opinions. Most mainstream critics and moviegoers have spoken negatively about the film, while horror fans, Rob Zombie fans, and horror critics have praised the film. So, how do I feel about '31'? Is it any good, or has Rob Zombie gone downhill since 'The Devil's Rejects'?
   Whoa, whoa, whoa, whoa! Sheri, relax! Okay…now, let me explain a little more about Rob Zombie's direction. 'House Of 1,000 Corpses', 'The Devil's Rejects', his remake and sequel to the remake of 'Halloween', and 'The Lords Of Salem'. If you've seen these movies before, then there are no surprises in store with '31'. Rob Zombie is not trying to make movies for critics or trying to win any Academy Awards. These movies were made the way he wanted to make them and are meant for a particular group of people. Not these people…
But THESE people…
  Since I'm both a critic and a huge fan of horror films, I will do my best to have a fair and balanced opinion. The interesting thing about this movie, however, is the way it was shot. Rob Zombie just loves his gritty, exploitative, Grindhouse-style horror trash, because that's exactly what he tries to do with the majority of his films. '31' has that distinct style that just oozes 1970s exploitation, and it's not afraid to push the envelope. As well as a spot-on soundtrack and a chillingly awesome score from Rob's lead guitarist, John 5.
   At the same time, I wouldn't go as far as to say that '31' is Rob Zombie's 'sickest movie to date'. Personally, I found 'The Devil's Rejects' to be a superior film and 'The Lords Of Salem' to be much more disturbing. But hey, at least all of Rob Zombie's films have something in common. Even if you hate his movies, you can always find two things that keep you watching them.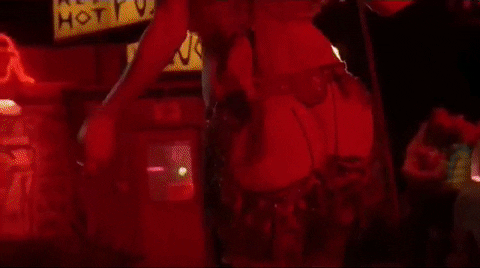 No disrespect intended, Rob. Everybody loves looking at your wife. Speaking of which, it's almost impossible to talk about a Rob Zombie film without talking about the Rob Zombie tropes; one of them being the casting of his real-life wife, Sheri Moon Zombie. However, Zombie also has the tendency to cast highly recognizable horror and exploitation actors; from Malcolm McDowell to Meg Foster. Seriously, if there was a Rob Zombie drinking game, you'd be dead within the first ten minutes. All joking aside, you know what to expect from the actors in his movies. In this movie, the cast(Sheri Moon Zombie, Meg Foster, Kevin Jackson, Jeff Daniel Phillips, and Lawrence Hilton-Jacobs) all do a pretty good job with what they're given. Not to mention, quite a welcomed change in having the survivor characters being played by veteran actors, while most other horror films and remakes are cast with a bunch of talentless and interchangeable pretty boys and pop stars.
   Now, let's get to the killers in this movie. These guys were probably the best and most memorable part of the movie because it's the actors clearly having fun and going balls to the wall insane as these murderous clowns. Let's go down the Killer Clown roll call, shall we? Psycho-Head(Lew Temple), Schizo-Head(David Ury), Sick-Head(Pancho Moler), and Death-Head(Torsten Voges) were all entertaining and memorable. There were two other clowns, but these two probably left the biggest impression in this film. First up, is Sex-Head; played by the lovely and talented E.G. Daily…yes, THAT E.G. Daily!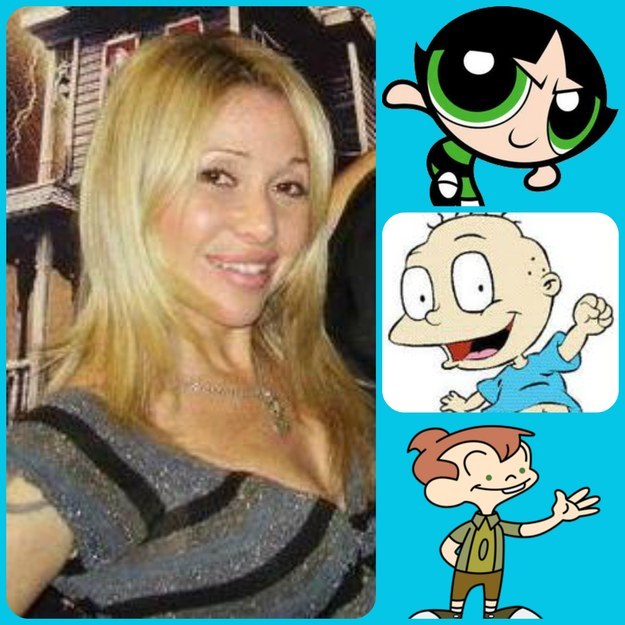 Flirty, playful, psychotic, and violent. Not to mention, such an eerily-childish voice from the legendary voice actress. This is what Harley Quinn SHOULD'VE been like in 'Suicide Squad'. But, the clown who REALLY stole the show in this movie is Doom-Head; played by Richard Brake.
By far, the most screwed-up clown in the entire movie. Welsh-American actor Richard Brake has always been that one recognizable actor known for playing slimy and perverted scumbags and is also probably best known for playing Joe Chill in Christopher Nolan's 'Dark Knight Trilogy'. However, I believe that this is one of his best performances. It's because of Brake's performance, attitude, charisma, and devilishly wicked smile that has officially made Doom-Head one of my favorite new villains. Also, is it just me or could this guy make a great Joker if Rob Zombie had made a Batman movie?
   I've said it before and I'll say it again, this is a ROB ZOMBIE movie! If you know you're not going to like it then it was never meant for you. However, you have to at least admit that Rob Zombie adds that unique Grindhouse style to most of his films, including this one. You also can't ignore the stellar cast and the amazing music composed by one of the greatest guitarists alive today. As for the fans, you will not be disappointed. I've actually heard from a fellow fan who went to see this movie on the same day, and he pointed out how '31' is that missing link between 'House of 1,000 Corpses' and 'The Devil's Rejects'. I, for one, can't disagree with the guy. Gory, insane, crude, gritty, exploitative, and unapologetic. What else were you expecting from a Rob Zombie film? Not the best of Rob Zombie's films, but definitely a good entry in his filmography. I can only recommend this to Rob Zombie fans and the die-hard horror fans. Now Sheri, are you still mad at me?
…you are just all kinds of crazy cute. Anyway, that's my review of '31'. If you're a Zombie fan, be sure to check it out when it comes out. Until next time, Gotta Dash!
Rating: 7.5/10
Written by Shane Moose
Special thanks to the three big F's in my life(Friends, Family & Fans) for helping me get this far, pushing me to go even further and for putting up with me when I try going further than that. To hell with my limitations!
Videos & Photos:
(Any images of Rob Zombie and his works are property of Rob Zombie)
31(owned by Saban Films, Bow + Arrow Entertainment, PalmStar Media, Protagonist Pictures, Spectacle Entertainment Group & Windy Hill Pictures)
House of 1,000 Corpses(owned by Lionsgate, Spectacle Entertainment Group & Universal Pictures)
12 Angry Men(owned by United Artists & Orion-Nova Productions)
Scream 2(owned by Dimension Films, Konrad Pictures & Craven-Maddalena Films)
The John Larroquette Show(owned by NBC, Impact Zone Productions, Witt/Thomas Productions & Warner Bros. Television)
The Powerpuff Girls(owned by Cartoon Network, Warner Bros. Television Distribution, Hanna-Barbera Cartoons & Cartoon Network Studios)
Rugrats(owned by Klasky Csupo, Nickelodeon Animation Studio, Wang Film Productions, Anivision & Viacom International)
CaulkZone(owned by Nickelodeon Animation Studio, Frederator Studios, Mike Young Productions & Nelvana)
The Devil's Rejects(owned by Lionsgate & Cinelamda)