Hello, everyone! It's the Dash-King…and what's said is said. Who remembers my Top Ten David Bowie Songs? Who remembers what I said afterward? I believe my words were, "Well, it's only June 27th…it's not long at all. Think about that." Well, you can't say that I haven't been generous…I could be cruel. From one momentous occasion to another, we'll be celebrating the 30th Anniversary of a Jim Henson classic a little early. You think that's a piece of cake? Well, let's see how you deal with this little slice…
Ahh yes, another one of my personal favorite movie soundtracks. No spoiler there, I know. Released in 1986, the 'Labyrinth' album was made by the late, great David Bowie and composer Trevor Jones to coincide with the Jim Henson fantasy of the same name, of that same year. The album is more than just a collection of David Bowie's music made specifically for the film, however. 'Labyrinth' also contains a few tracks from Trevor Jones' score from the film. Today, I'm just gonna give you a taste of things to come since tomorrow will mark the film's 30th Anniversary. Since I normally like to cover a film score while reviewing the movie, I'll wait until tomorrow to talk about the score…okay, I may mention the score a little in this article, but I'll primarily be focusing more on the music from the Pale White Duke, himself. For starters, both the film and the album feature one of the most beautiful openings and closings ever as we begin with Bowie's 'Underground'. David's voice and lyrics, along with Trevor Jones' gorgeous music perfectly captures the fanciful elements of the film. Granted, it's not the full version of the song which also incorporates an uplifting Gospel-style chorus. You'll have to wait until the end of the album to hear that version…but you don't have to wait until the end of my review.
Now, I don't want to sound like a broken record. Especially since…
   Oh! Thank you, River! Especially since I've already gone into a lot of detail about 'As The World Falls Down' in my Top Ten David Bowie Songs. If you'd like to know just how I feel about this song, feel free to check out that article. Not only do I go in depth about 'As The World Falls Down', but I also give some pretty good recommendations for any casual fans and newcomers…I just want to play the song again, it's absolutely beautiful as is my personal favorite from the album.
Unfortunately, I am prepared to talk about this soundtrack's one shortcoming.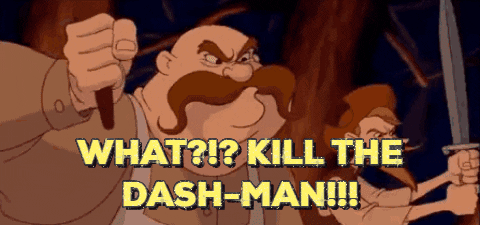 Whoa, whoa, whoa, hey! Let me explain! Now, the song I'm referring to is 'Chilly Down'. Now, hear me out. Looking back, it was a very strange and campy filler for the middle. Yes, I did enjoy this scene and the song when I was little. But as an adult, the song is still filler and not even good filler at that. The strange thing is that this is the only song that Bowie didn't do, or least didn't do lead vocals for. The actual scene in the movie wasn't completely bad, however, since it really was a showcase of Jim Henson's puppetry, effects, choreography, and imagination; which to be fair, is always amazing and timeless. I just wish it had a better song to accompany it.
Moving back to the more positive aspects of the album, 'Within You'. This song plays right around the film's climax, and it's one of Bowie's slower and more chilling offerings. I've always been a sucker for songs that incorporates both an orchestra and that dark-sounding 80s synth. Bowie moves the stars for no one as his vocals grow softer as the music itself builds and builds. The song, I personally feel, works on its own. At the same time, I could never get over all of the hard work that was put into that Stair scene.
…alright, everyone. Are you ready? I said, ARE YOU READY?!? Okay, good. The final song on this soundtrack and I really did save the best for last. 'Magic Dance'; hands down, the most iconic and recognizable song from the movie. I've already gone on about this song, but now I get to do it again. This time, officially. This is the most memorable song from 'Labyrinth' for good reason, as it embodies everything that is fun and strange about the world this film and taken us. It also helps that it's incredibly catchy and fun to dance to at parties. You know, they're will be a screening of 'Labyrinth' in New York tomorrow. Can you guess what I'll be doing when this song starts playing?
   Now, let's wrap things up here. Aside from the very pointless and dated 'Chilly Down', there's no denying that this soundtrack is like a treasured memory just waiting to be opened…over, and over, and over again. Every other song on this album perfectly captures all of the wonder, cheesiness, bizarreness, magic and cherished childhood moments the film has to offer. Sure, it may not be the essential album you may think of when you think of David Bowie…but damn, it's a great place to start. I couldn't even finish this article in time like I wanted to because I was having so much fun listening to the music. What can I say? It's just not fair…this soundtrack HAS power over me!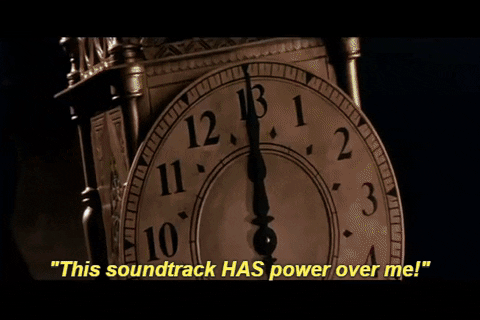 Well, I got a lot of work to do now. As I'm writing this, it is…11 o'clock. Which means I have 13 hours to review 'Labyrinth', or else this film will celebrate its 30th birthday…without me.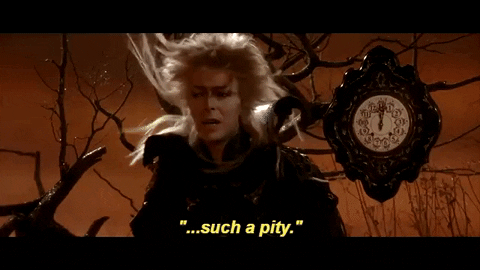 Wish me luck, guys. Until then, Gotta Dash!
Rating: 4.5/5
Written by Shane Moose
Special thanks to the three big F's in my life(Friends, Family & Fans) for helping me get this far, pushing me to go even further and for putting up with me when I try going further than that. To hell with my limitations!
Videos & Photos:
(I do NOT own any songs featured in this article. All songs featured are owned by David Bowie, their respective labels & producers)
Labyrinth(owned by TriStar Pictures & Lucasfilm)
Doctor Who(owned by BBC)
Beauty & The Beast(Walt Disney Pictures, Walt Disney Feature Animation & Buena Vista Pictures)