Hey guys, I just want to give my thanks for checking out this new article. Just a heads-up, this is going to be a little different from some of my other works. I will be incorporating some of Prince's music in this article. However, it was very hard to find certain songs and/or music videos. So, I would like to apologize in advance, as both video and sound quality of some of these clips may not be perfect since I'm pretty much bound to the restrictions of YouTube. I do NOT own the rights to any clips that will be featured in this article. Once again, I apologize and I thank you guys once again for supporting me this far. Hope you all enjoy!
   Hey kids, Dash Jordan here and I'm still feeling a little shocked about all of this. We've seen geniuses and legends break on through to the other side a bunch of times. But there are just some legends that you would never think of. People like Michael Jackson, Lemmy, David Bowie…and now, Prince. To some of us, these were people who we all thought would outlive us. Especially Prince. Who could really blame us? Whether he was in the studio or on the stage, it was like a God came down just to showcase his love and power. To honor him, I decided to create a new segment. This is not a review or rant, nothing like that. No comedy, no sarcasm to be found in this article, this is probably as real as you'll ever see me in this segment. I simply wanted to let everyone know what Prince and his music meant to me growing up. Prince, wherever you are, this as my way of saying thank you.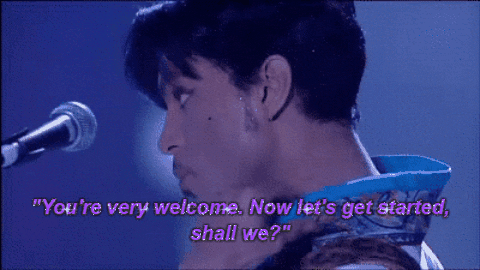 First off, I think it's worth pointing out that I was a very impressionable child. Especially when it came to certain things such as movies, video games, and music. Admit it, we were all like that as children. With music, it was kind of different. Growing up, I didn't care much about what a "genre" was. I would just listen to whatever sounded cool to me. Whether it was some hit R&B song that was on the radio at the time, any classic rock/metal song I just happened to see on MTV, or some old Disco or Funk records my mother would play at home. But somehow, there was always this one voice I would recognize who just happened to do all of those things. Speaking of my mother, she was the one who actually introduced me to two of his most well-known songs; 'I Wanna Be Your Lover' & '1999'. Especially, '1999'! At first, it may seem like your typical 80s Pop number. But, the man had so much passion and such a technique that the track managed to remain unique to this day. That song had one of the most memorable openings and choruses I've ever heard and it always stuck with me. Don't even get me started on those keyboards. My mother would blast that in the car, she would teach me the words and I would sing along with her. Think about that, I was still learning how to read properly and here I was going, "2000-zero, zero! Party over! Oops, out of time!"
   I was loving this guys' music, and I didn't even the man's name or what he looked like. In fact, I remember a few instances when my mother would catch 'Purple Rain' on TV. Of course, parents wouldn't want their children watching anything that contained swear words and nudity, and 'Purple Rain' was no exception. Ironically enough, I would try sneaking into her room just to see what she was watching. For some strange reason, I would always catch this one part of the movie where Prince's character was singing 'Darling Nikki'. Once again, I remembered that voice, but this song was SO radically different from '1999'. 'Darling Nikki' was slow, raw, and angry. Which made sense since that song in the scene was basically Prince trying to upset and embarrass Apollonia. But I didn't really understand that. All I saw was this woman crying because of some shirtless guy with a perm that looked better than my mom's hair, was singing and humping the stage. It was weird but the song was stuck in the head, nonetheless.
   Another thing I remember from my childhood was when I watched 'Batman' for the first time. You know the Tim Burton version. It was back in the Summer of 1995, 'Batman Forever' had just come out in theaters, and my aunt rented the Tim Burton film from a local Blockbuster. I don't know why but much like David Bowie with 'Labyrinth', Queen with 'Highlander' and The Cure with 'The Crow', it seems as though some of my favorite artists just happened to also be connected to some of my favorite movies growing up. Let's face it, as great as Michael Keaton was as Batman, it was Jack Nicholson's Joker that was the most memorable from that movie. That, and as crazy as The Joker was, it was good to know that he had great taste in music. That particular Joker sure knew how to make an entrance. Like that parade scene with 'Trust' playing in the background. Or that scene when The Joker was "improving the paintings" at that museum to the sounds of 'Partyman'. Never forgot that and never will. Thank God it was Summer vacation, because I stayed up all night watching that movie, emulating Nicholson's movements and memorizing the words of the song. It was absolutely crazy that night.
   I think it's also worth pointing out that it was on that faithful night when I finally learned what that singer's name was…and that name just happened to be the perfect analogy for the man's talent and presence.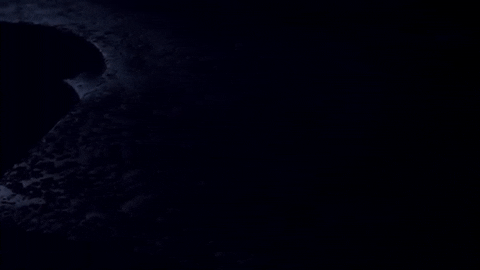 As the years went by, so did my taste in music. I'm probably the most diverse music lover you'll find. But, I was also noticing that music had been changing…but not for the better. 2004 was not the best year for music, in my opinion. With the death of Dimebag Darrell of Pantera, Janet Jackson's little 'wardrobe malfunction', and the success of such musical "talents" as Paramore, My Chemical Romance, Green Day, Avril Lavigne, Blink-182, Insane Clown Posse & Ashlee Simpson…how can you blame me? Then came along a familiar face. I only heard brief mentions of what Prince was up to in his career from the news, but I didn't know all the details at the time. All I knew was that his music wasn't nearly getting as much recognition as it used to back in the 80s & 90s and that I was hearing less of his stuff. Except for the classics, of course. Then Prince went and made his 28th album, 'Musicology'. This album…was Prince's comeback, and I say that with all confidence. This was essentially Prince proving to us that he still had it. Yes…yes, he did. Just listen to that 1970's funk vibe from the title track. Actually, this album had a lot of great songs, but it was the title track that made me want to own the album. To this day, I still have a soft spot for 'Musicology'. It was this album that changed me from a casual listener to a full-fledged fan.
   From then on, it wasn't just about the music anymore. This was about history, and I wanted to learn more about this enigmatic musician. I started looking back at some old favorites like '1999' & 'When Doves Cry', finally got around to watching 'Purple Rain' in its entirety, and even discovering other great songs that manage to stay off my radar like 'Raspberry Beret', 'Pop Life', 'Thieves In The Temple', 'Get Off', 'Diamonds & Pearls', 'My Name Is Prince', and his original version of 'Nothing Compares 2 U'. Not to mention, discovering probably one of his greatest albums ever, 'Sign O' The Times'; which just so happens to be backed by one of the best concert movies I've ever seen in my life. Every song on this album was a masterpiece. The title track of that album, however, words just can't describe how in love I was with that song. Probably one of the darkest songs Prince has ever written, with his lyrics detailing of some pretty controversial social and political issues that are still timeless to this day.
   Even now, I feel like I'm still discovering something new about Prince. My girlfriend's father was also a huge fan and we would have full-on conversations while listening to some of the albums. At that time, I thought I've heard Prince at his raunchiest and his most controversial. But then he showed me 'Erotic City'…yeah, I was wrong.
Is it even necessary to say that Prince could do it all? Whether it be his own music, a cover from another artist or if he writes music specifically for other artists, you could always feel his presence. His music has been inescapable for a good reason. I used to hear people try to categorize particular genres of music as "black music" or "white music". As I got older, that notion always sounded ridiculous to me. Why can't it just be music? Not everything has to do with race. More than anything, that's always been one of the many reasons why I've been a fan of Prince for so long because he basically felt the same way and broke all boundaries. It was as if he took Funk, Pop, R&B, Rock, New Wave and even some Gospel, and forced all of those genres to make love to each other to create this sound of music that could last for ages. I know I said earlier that I wasn't going to try and make any jokes. But, let's admit it…because it is Prince, if those genres were living beings, he would totally do that. I mean, he practically did.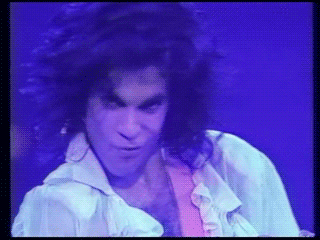 He shook the pillars of the music industry and gave us magic. Now, he's probably up in the heavens arm-wrestling Michael Jackson to see who gets to headline the next show up in the clouds, or was transported to that unknown planet having tea with David Bowie. Wherever that man is, I'm sure that he knows that as much as we miss him in this life, we also understand that he'll never truly leave us. Not as long as his music is playing. The Disney Channel is always going to give us a new pop starlet every couple of months and there's always going to be a new Flavor Of The Month in the Rap community…but there will never be another performer like Prince, there is only one Prince and we will always love & remember Prince. What I'm basically trying to say is…Thank U 4 everything. Nothing Compares 2 U! Oh, and one more thing. My next review…will be a surprise to absolutely no one.
Until then…Gotta Dash!
Written by Shane Moose
All images and video clips of Prince are property owned by his estate(Paisley Park Studios)
Batman(1989 film)(owned by Warner Bros., Guber-Peters Company& PolyGram Pictures)
Purple Rain(owned by Warner Bros. & Purple Films)
Super Bowl XLI Halftime Show(owned by NFL)