Hey everyone, Dash Jordan here with some breaking news. For anyone who is or was ever a fan of professional wrestling, I regret to inform you that the wrestling world has lost another legend. Former WWE(WWF) Superstar & bodybuilder Joan Marie Laurer a.k.a. Chyna has sadly passed away sometime yesterday at the age of 45; possibly due to her medication for anxiety and sleep deprivation.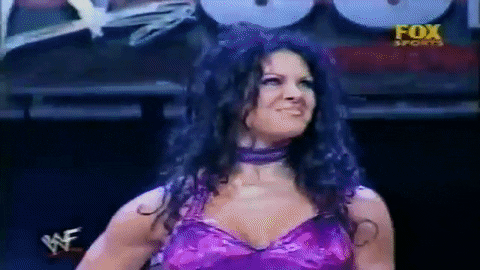 For those of you may not be familiar with pro-wrestling, Chyna had a pretty impressive career. She wrestled in WWE(WWF) from 1997 to 2001, she also wrestled in New Japan Pro Wrestling & Total Nonstop Action Wrestling, held the WWE Women's Championship, the first and only woman to hold the WWE Intercontinental Championship, was a member of Degeneration X(alongside Triple H & Shawn Michaels), the list goes on. After her departure from the WWE and breakup with then-boyfriend Paul Levesque a.k.a. Triple H, her career was slowly going downhill. From reality TV shows, her battles with drugs and alcohol and a rocky on again-off again relationship with Sean Waltman a.k.a. X-Pac.
  After essentially retiring from wrestling, Ms. Laurer continued her struggle with substance abuse and mental illness. Until she started moving on with her life and began a new career in the porn industry, starring in several films; including two sex tapes with X-Pac and an 'Avengers' porno spoof as She-Hulk.
Regardless of what you may think about her life choices, we must remember that the woman is a legend in her own right who had her own personal demons that she pretty much had to deal with on her own. Truly a tragic look at how the wrestling world may affect some of our most beloved heroes and villains of the squared-circle. Given her accomplishments over the years and her attempt to turn her life around, it makes you wonder why she has yet to be inducted into the WWE's Hall Of Fame.
   As a fan, and I'm sure some of my readers are too, I will not make light of her life and career choices. But the fact that Snoop Dogg was inducted into the Hall Of Fame in time for the latest Wrestlemania and the WWE have yet to even consider Chyna is downright asinine. Forget the abuse, forget the porn, Chyna was still a fantastic talent who we all grew up with and has every right to be remembered. Not just as a former pro-wrestler or "sports entertainer", but as a person. Joan Laurer, you won't just be missed, but you will be remembered. Why? Because you truly were "The 9th Wonder Of The World". Rest In Peace, Chyna.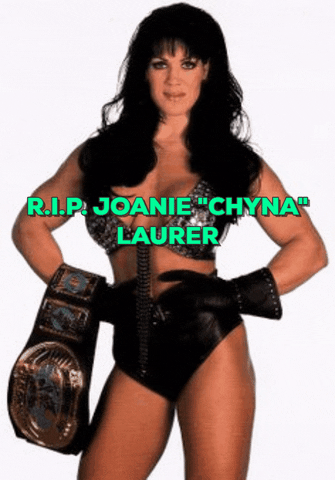 Written by Shane Moose
All WWE/WWF related images are property of WWE
Avengers XXX: A Porn Parody(owned by Vivid)