Hey kids, it's Dash Jordan here. So, how was the first day of the new year? That's nice. Well today, we're gonna take a quick look back at some of the best movies of 2015. Instead of a Top 10 like I would normally do, I've decided to condense it to a Top 5. While there were plenty of good films that came out this past year…unfortunately, I was not able to see as many recent films as I would've liked, due to time and financial troubles. But, you have my word that any other films that came out last year WILL be reviewed some time soon, and that there WILL be a full Top 10 of the best films of 2016…if we make it, that is. Anyway, let's move on with the list! The Top 5 Best Movies Of 2015!
#5-Goosebumps
   Reader beware, you're in for…actually, it's not really a surprise. Of course 'Goosebumps' was gonna be on this list. This movie was nothing but big nostalgia trip. I've already went into great details about this movie in my review, so I won't dwell on it too much. Let me just say that this was most fun I've had at the movies in a long time. I mean, campy and silly fun. Surprisingly good acting, great effects and Jack Black being funny…as supposed to trying too hard to be funny, to the point where it comes off as annoying. When I was a kid, I've always imagined a 'Goosebumps' movie. Not only did I my wish after all these years, but it exceeded my expectations.
#4-Inside Out
   By far, one of the most creative and sweetest kids films I've seen this past year. 'Goosebumps' may have been a trip down memory lane, but 'Inside Out' was nothing but originality. The very idea of showcasing the emotions of a child's mind as living beings, that alone is enough to help this film fit in the long list of excellent Disney/Pixar films. However, it's thanks to the hilarious cast, brilliant writing and art direction that makes this movie one of the best animated features, in general. But, it's still no 'Toy Story' or 'The Incredibles'.
Mindy Kaling, you get back here! Oh well…
#3-Avengers 2: Age Of Ultron
Marvel does it again! Much like the last 'Avengers', Joss Weadon a.k.a. the Jesus Christ of All Things Nerdy, brings these larger-than-life comic icons TO life with his great direction and his own signature writing style. While I will admit that the first movie was slightly better, this installment was still nothing short of awesome comic-book fun; brought together by stellar performances from the whole cast. Especially from James Spader; who brought some serious depth to the already cold and calculating Ultron. Oh, learn how to take a compliment!
#2-Crimson Peak
   Oh yes! Guillermo del Toro returns to give us yet another beautiful portrait of Horror. If the acting and fact that the film is a homage to classic ghost stories a horror mysteries wasn't enough to sell you this movie, than perhaps the stunning cinematography and creature effects will do it. I honestly hope we get to see more horror films of this caliber in the near future, this is, hands down, one of the most inventive and beautiful horror films ever made.
And now, the Best Movie of 2015 is…
#1-Star Wars Episode VII: The Force Awakens
Was there REALLY any surprise here?!? I don't care if some people may not like this movie just because there's similarities to the other movies. Guess what? There's gonna be some similarities here and there…because it's friggin' Star Wars! J.J. Abrams could honestly die happy, knowing that he's successfully revived two of the biggest franchises in science-fiction history. You thought 'Goosebumps' was nostalgic? Well, it was. But 'The Force Awakens' was pure, concentrated, 100% proof nostalgia on the rocks! As I've mentioned before in my review, not only was it absolutely thrilling to see our heroes from the earlier films, but the film manages to stand on its own thanks to the inclusion of fresh faces like Daisy Ridley, John Boyega & Adam Driver. Much like the Skywalker Family with the Force, 'Star Wars Episode VII' was DESTINED to be the Best Movie of 2015.
So yeah, that was my Top 5 Best Movies of 2015. There was plenty of other great movies that came out that year, but there were certainly the five films that did the most for me. Honestly, in terms of cinema, 2015 was an excellent year.
…Wait, what?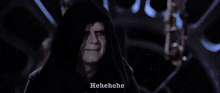 Well, crap…Yes, 2015 was the best of times. But, it was also the WORST of times. I'll explain later. Until then, Gotta Dash!
Written by Shane Moose
Videos & Photos:
Goosebumps(owned by Columbia Pictures, Sony Pictures Animation, Village Roadshow Pictures, LStar Capital, Original Film & Scholastic Entertainment)
Inside Out(owned by Walt Disney Pictures, Pixar Animation Studios & Walt Disney Studios Motion Pictures)
Avengers 2: Age Of Ultron(owned by Walt Disney Studios Motion Studios & Marvel Studios)
Crimson Peak(owned by Universal Pictures, Legendary Pictures & DDY)
Star Wars Episode VII: The Force Awakens(owned by Walt Disney Studios Motion Pictures, Lucasfilm Ltd. & Bad Robot Productions)
Ghostbusters 2(owned by Columbia Pictures)
Star Wars Episode VI: Return Of The Jedi(owned by 20th Century Fox, Lucasfilm Ltd. & Walt Disney Studios)