This is Dash Jordan here, and once again…something or someone has to piss me off and make me want to go off on a tangent. Gee, I wonder who it is THIS time?
   According to numerous sources, 'Twilight' & 'American Ultra' actress Kristen Stewart has been talking to Hollywood newcomer, Daisy Ridley. Yes, THAT Daisy Ridley!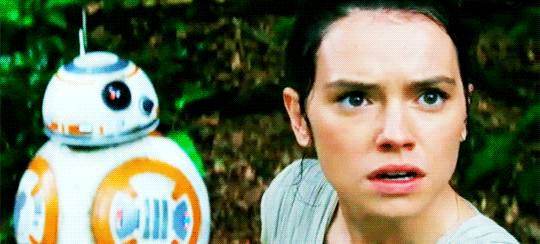 It seems that Stewart has been giving the new star some advice and tips on how to deal with being in the big leagues, becoming one of the new faces of Hollywood and being in a big-blockbuster film franchise. Now, Ms. Stewart. Mind if I call you Kris? Kris. Let me explain something to you. Comparing Star Wars to the Twilight Saga…not only does that sound extremely dumb when you say it out loud, but it also sounds extremely dumb when you say it out loud. But, since you feel the need to not mind your own damn business, I suppose I'll compare the two franchises for you so that you don't forget next time. You know those rare occasions when you see an old, married couple celebrating their 50th anniversary. It's beautiful, right? It just makes you all warm and fuzzy inside, doesn't it? Well, not as beautiful as a Edward Scissorhands performing a colonoscopy.
   Sounds dumb, doesn't it? Well, so does trying to compare yourself to Daisy Ridley and thinking you can give her advice on how to be a "good" actress. Yeah, because if I was an up and coming actor who was blessed to have the one in a million chance to star in a Star Wars movie, possibly becoming the new face of the franchise, I would like to take acting and lifestyle tips from an emotionless, drugged-up, chain-smoking, wannabe-hippie who hasn't been in a decent movie since 'Panic Room'.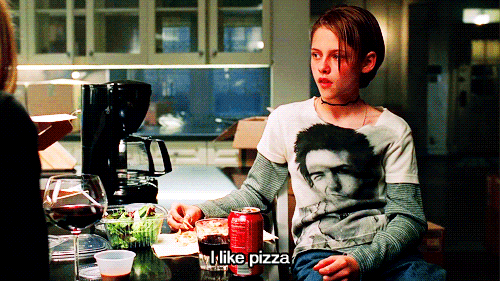 I like you to shut the hell up when grown folks are talking! Because, while you were out playing a role that taught young girls that it's okay to be bland airheads and be completely dependant on men…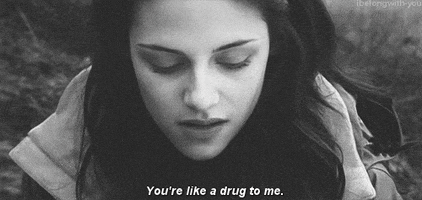 Daisy has been doing cute and aspiring stuff, like this:
Do you know many little girls who go to conventions dressed up like Bella Swan? No, because I'd like to think that I live in a world where most young girls friggin' know better! Seriously K-Stew, who are you kidding? Why would Daisy Ridley ever listen to anything you have to say? You know what? Maybe I'll give you the benefit of the doubt. I mean, Daisy has been signed on to do the next movie. This isn't even a spoiler, people. It's been stated that Daisy Ridley will return in the next Star Wars movie, so maybe Stewart was trying to teach Ridley some of the same Jedi Mind-Tricks that she used to control and manipulate Robert Pattinson's manhood.
Poor guy…I've seen starving orphans who smiled more than this guy.
Look, the point I'm trying to make is this. No one likes you, no one wants to hear what you think. You're an emotionless bore, you're a terrible actress, you're an awful human being and a blight on Hollywood & life itself. Meanwhile, Daisy Ridley is a young and talented actress who was lucky enough to have her big break starring in the biggest film of the year. She's a truly magnificent young woman, a true role model for girls and young women all over the world and she will go on to continue to have an amazing career. Why? Because, I firmly believe that unlike some actors who were seriously typecasted in certain film roles, Daisy Ridley has the talent and brains to prevent that.
   So, I'm not gonna tell you again. Kristen, stay the hell away from Rey! I've seen the damage you've done to Dakota Fanning!
Well, you're not gonna do the same to another rising star. Now, go back to your little corner alongside the other one-trick jackasses, continue to watch your career fade off into oblivion and keep your damn mouth shut!
Thank you, Walter! Until next time, kids…Gotta Dash!
Written by Shane Moose
Star Wars Episode VII: The Force Awakens(owned by Walt Disney Studios Motion Pictures, Lucasfilm Ltd. & Bad Robot Productions)
Edward Scissorhands(owned by 20th Century Fox)
Panic Room(owned by Columbia Pictures, Hofflund/Polone &
Indelible Pictures)
Twilight(owned by Summit Entertainment, Temple Hill Entertainment, Maverick Films, Imprint Entertainment & DMG Entertainment)
Annie(owned by Columbia Pictures & Rastar)
Man On Fire(owned by 20th Century Fox, Regency Enterprises
& Scott Free Productions)
Every Secret Thing(owned by Hyde Park Entertainment, Likely Story, Merced Media Partners & PalmStar Entertainment)
The Big Lebowski(owned by Gramercy Pictures, Working Title Films
& Polygram Filmed Entertainment)