It's Christmas Eve, everybody! The Dash man has got a great treat for you! I've been trying to at least do a Dash Tunes for this season for the longest time but now, I will not hold it off for any longer! Screw One Direction, this is real music!
Oh man, I've been waiting to talk about this album for awhile now. For those of you who weren't born in the 70s or aren't bothered with listening to other genres, the Jackson 5 were a family quintet consisting of a very young Michael Jackson and his four brothers; Jackie, Tito, Marlon and Jermaine. During the height of their popularity, it only made since that Motown Records would have them make a Christmas album. Luckily for them, this is arguably one of the best Christmas album ever made. It was the best-selling Christmas album of 1970, and some of the singles are still being played alongside other Christmas classics.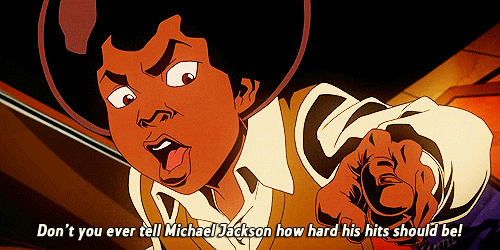 I used to listen to this album all the time with my family, and I've seriously forgot how long it's been since I've listened to it. Of course, the most well-known singles from the album is their covers of 'Santa Claus Is Coming To Town' and 'I Saw Mommy Kissing Santa Claus'. But, you also have their charming covers of 'Frosty The Snowman', Have Yourself A Merry Little Christmas' and 'The Little Drummer Boy'. This was the most fun I used to have during Christmas growing up. It's not all covers though. We also have a few original songs from the Jackson 5. Out of all of the original songs, my personal favorite has always been 'Give Love On Christmas Day'. The title explains it all, really. An overall beautiful piece of Christmas music with sweet lyrics, and backed by the little King Of Pop's vocals. Seriously, who could hate young Michael's singing?
One cover that didn't really get to me, however, was that of 'Rudolph, The Red-Nosed Reindeer'. If it wasn't bad enough that Rudolph and Frosty already sound too similar, for some odd reason, the whole Motown feel they added worked better on Frosty.
While not my favorite, I did find myself enjoying the Jacksons' version of the Stevie Wonder Christmas song, 'Someday At Christmas'.
Some of you may or may not enjoy the other songs; 'The Christmas Song', 'Up On The Housetop' and 'Christmas Won't be The Same This Year'. The point I'm trying to make is that there is WAY more good than bad. Hell, I wouldn't even go as far as say that there's a "bad" Jackson 5 song. If you want my personal opinion…listen to the 2003 remastered version. Don't worry, it still has that 1970s quality, which gives the album its charm. However, there's one song that really caught me by surprised was 'Little Christmas Tree'. This song was originally featured on 'A Motown Christmas' back in 1973, and was sung only by Michael Jackson. I'm ashamed to admit this, I never heard this song until recently and I began to cry as I was listening. I'm not going to go into details, but I find myself crying every time I try to listen to this song. Hell, this review should've been published earlier today. When I had to go on YouTube to get the song for this article, I had to stop for about an hour. Trust me, the song is just that beautiful.
No matter the genre, I personally feel that the 1970s was the best era for music. This is the Jackson 5 at their finest hour. Both covers and original songs are a treat to listen to, and I could never resist that old Motown sound. The Jackson 5 would like to wish you a Merry Christmas & a Happy New Year!
   Same goes for me, I hope you all have a Happy Holidays! Until next time, Gotta Dash!
Rating: 4.5/5
Written by Shane Moose
Jackson 5 Christmas Album(owned by Motown Records & The Corporation)
Black Dynamite(TV Series)(owned by Ars Nova Entertainment, Titmouse,
N-BOMB SQUAD, Cartoon Network Studios, MOI Animation, Trigger & Williams Street)