Kon'nichiwa, everybody! Dash Jordan here, and there's now only seven days left until Halloween. Today, we're gonna take a break from America. We've covered Horror films from other countries such as Germany or Italy. But, what about Japan? Oh yeah, it's time to move on to the Rising Sun Of Horror! But I'm not reviewing films you kids may have heard of like 'The Ring', 'The Grudge' or anything like that. Oh no, that would be too easy. Today, we're gonna look at something that's a little more obscure. Have you figured it out? Is your mind spinning yet?
He he he, I bet it is now.
Uzumaki(a.k.a. Spiral) is a 2000 Japanese Horror film, based on the manga of the same name by Junji Ito. The story centers around a small town that has a most unusual curse, resulting in many strange happenings and deaths that all have something to do with spirals; such as a man's unhealthy obsession with the aforementioned shape, a schoolgirl's odd choice of hairstyle, and a schoolboy's gradual transformation into a snail. The manga itself is a very fascinating read with some truly chilling, Lovecraft-esque imagery. While the film tries its absolute best to remain faithful to its source, there are a few differences here and there. Which, if you've read the manga, you might understand why…
As a fan of the manga, I personally would've loved to see some of the more graphic depictions of gore and maybe one or two more of the stories. However, the film at least does a considerable job with translating the first couple of stories. While it may not be as gruesome as the manga, I will give the filmmakers props for still managing to create a very surreal and creepy atmosphere. It was as if I were watching a Japanese version of 'Twin Peaks'. Which to be fair, is sort of what the manga is kind of like anyway.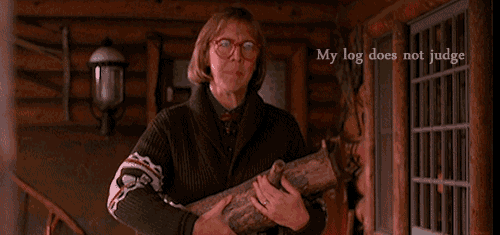 The acting in this movie is quite good as well. Especially from the man who plays the crazed father; who collects anything shaped like a spiral and will only eat spiral-shaped foods from spiral-shaped dishes. Not only does this obsession affect him, but also his family and the girlfriend of the man's son. This is one film where I do NOT want to spoil things for you. Just ignore the fact that the film has subtitles, and also don't be surprised if you feel a little weirded out from the film's content.
If you're looking for something a little different for your Horror film and/or comic book collection, I recommend 'Uzumaki'. I especially recommend the original manga has it has so many other strange stories that will truly get under your skin. The film may be a tad inferior to the original story, but that doesn't take away from the film's overall presentation. Especially, when it actually suceeds in capturing the manga's eeriness. Only the Japanese can pull off something like 'Uzumaki', and I'm so glad that Hollywood hasn't tried "Americanizing" it yet.
Umm…my name isn't Wendy, dude. Anyways, until next time…O susume Dasshu!
Rating: 7.5/10
Written by Shane Moose
Videos & Photos:
Uzumaki(2000 film)(owned by Lighthouse Pictures, Omega Micott Inc., Shogakukan, Space Shower TV, Star Max & Tokyo FM Broadcasting Co.)
Uzumaki(Manga series)(owned by Junji Ito & Shogakukan)
Twin Peaks(owned by Republic Pictures, CBS Television Distribution, Lynch/Frost Productions, Propaganda Films & Spelling Television)
The Shining(owned by Warner Bros., The Producer Circle Company, Peregrine Productions & Hawk Films)